Portable power stations has many methods for recharging the machine. By AC charge, solar panels charge, electricity generator charge, car charge and by AC+ solar charge simultaneously.
The most often used charge method is AC charge and solar panels charge. When the weather is heavy snow or rainy, it is impossible to charge by solar panels. So AC charge is the main method that we can choose. So is there any limit when charging for the device? Can we normally use home electric appliances while charging?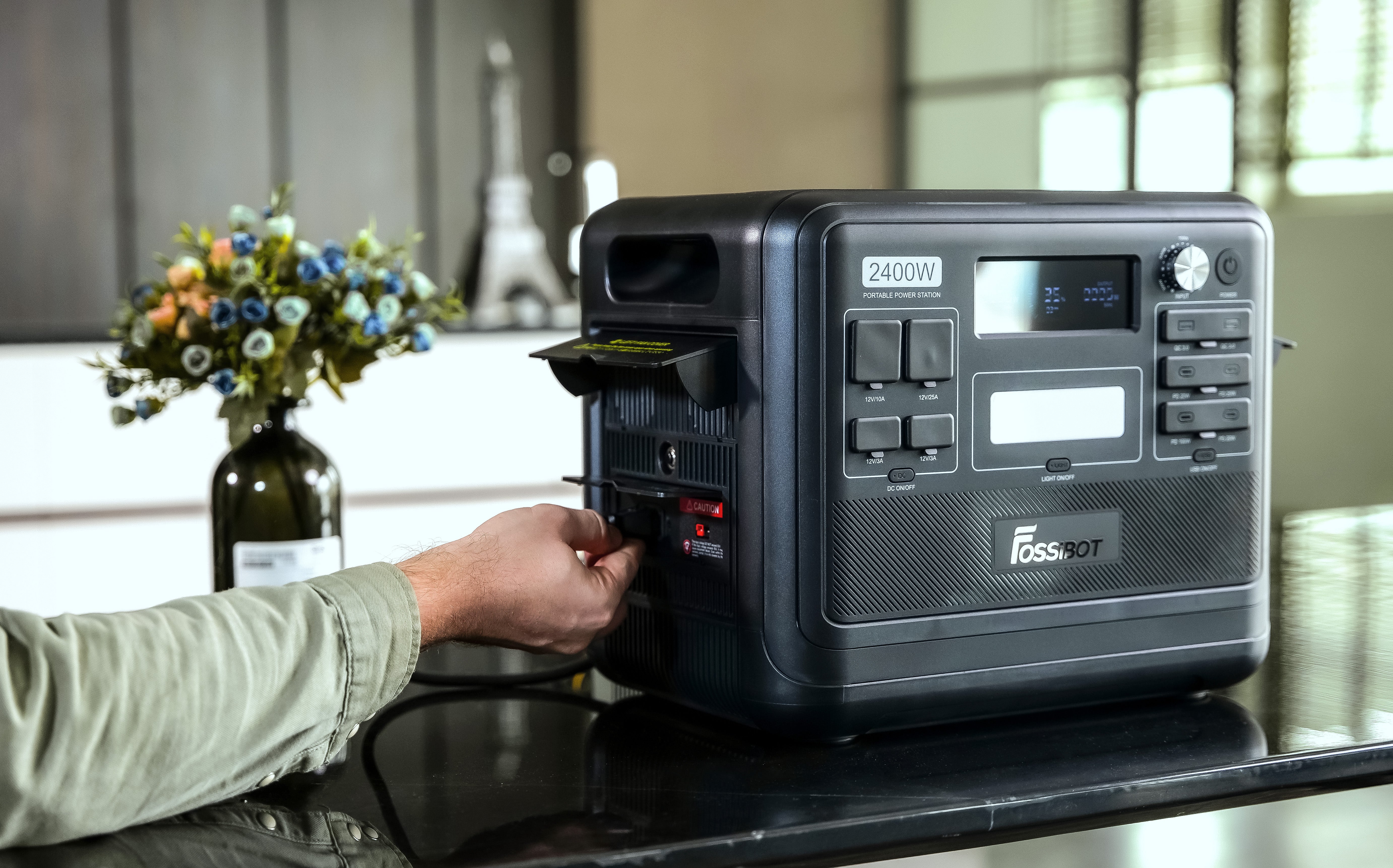 Well, that depends on your choice. Fossibot F2400 offers 5 gears of charging input power adjustment. It allows you to exchange the input power in 300W, 500W, 700W, 900W and 1100W, which also decides the charging speed for the machine. If you are in a hurry to take the machine out for use, you can use 1100W super fast charge. It only takes 2 hours to fully recharge the F2400 portable power station. If you don't need it urgently or the voltage from the grid is not stable, you can switch the round knob besides the power button of F2400 to adjust the input power.
Fossibot F2400 supports 1100W max which is the maximum power from home socket. So when you charge the machine at 1100W input power, it is suggested to plug in the wall socket directly. If you charge the machine with an extension socket, then it would be better to shut down other electric appliances if you want to charge it by 1100W.
If you want to use other electrical home appliances while charging for the machine, you can decrease the power input for charging the machine so that the 1100W power from the grid has extra electricity to power your appliance. This adjustment knob allows you to use normal appliances while charging by lower input power. This is the industry first design for portable power stations. Do you like it? Check other functions for Fossibot F2400 here:
https://www.fossibot.com/collections/portable-power-stations