From Feb.14th to Feb 20th, FOSSiBOT is offering big discounts for their F2400 and solar generator kits, just start from Valentine's day and offer in limited quantity for the bundle kits.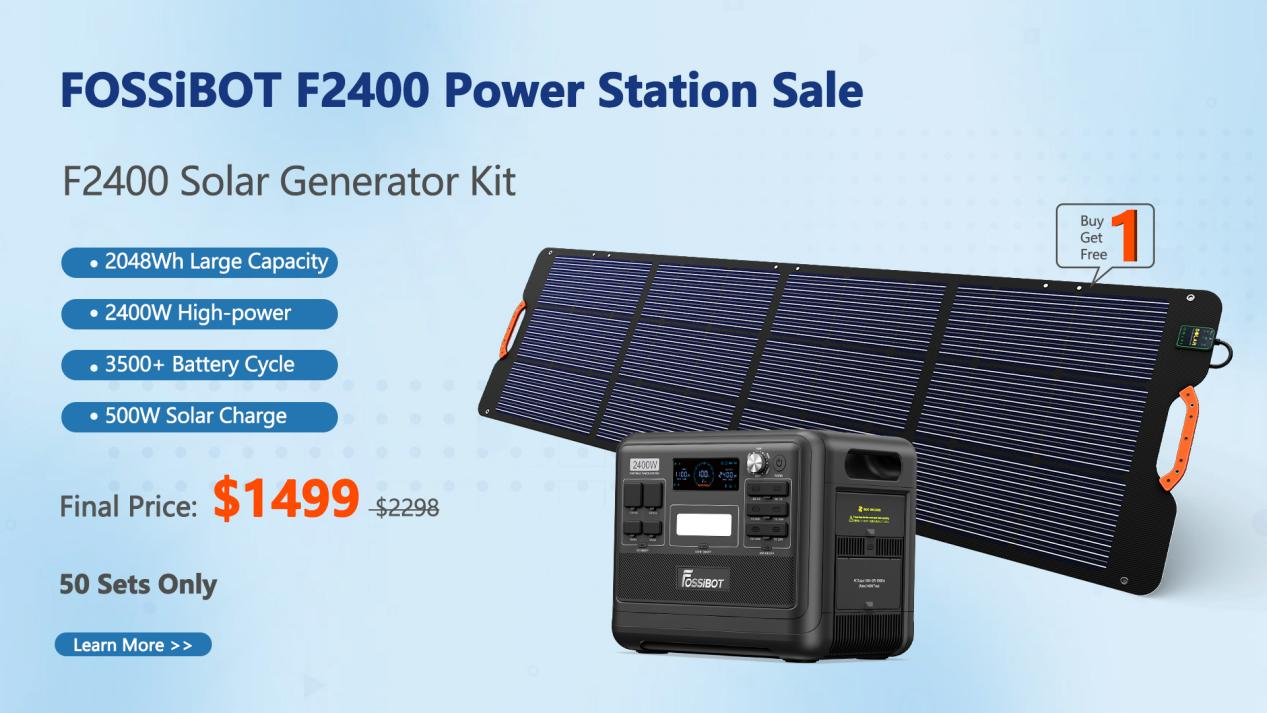 Fossibot F2400 is a 2048Wh large-capacity 2400W high-power portable power station supplied with 1.5-hour high-speed charging, using a LiFePO4 battery with extremely high safety performance.
2400W high power,pure sine wave AC output, can be used for high-power household appliances such as dryers, microwave ovens, refrigerators,induction cookers and electric ovens; it can also be used for other electronic devices such as personal computers.
0-100% charging can be completed within 2 hours through the 1100W ultra-fast charging of the household power socket. In addition,this product also supports 500W max solar panel charging, allowing you to charge outdoors or at home when there is a power outage. By 1100W and 500W solar panels charge simultaneously, the F2400 can be fully recharged within 1.5 hours.
Essential Features:
2048Wh Massive Capacity
2400W HighAC Output Power,4800W Surge
16Output Ports, power 99% of appliances
1100W AC Charge: full rechargein 2Hrs
500W Max Solar Charge: full recharge in 4 hours
AC+solar panels(500W max): full recharge in 1.5Hrs
5 Gears of adjustable Charging Speed: 300W/500W/700W/900W/1100W
Constant power by UPS Supported
Solar Panel connection suggestion: connect two 200W FOSSiBOT SP200 Solar Panels
Weighs 22kg
Daily life Water-resistance & Dust-proof Design
Collection Space on Top for Storing Cables
F2400 Single Unit Valentine's Day Sale:
MSRP: $1699
Final Price: $1199
Coupon: RTH8RB10AZF8
Extra Bonus: one free trailer, only 10 units
Shop Fossibot F2400 on Official Website:
https://www.fossibot.com/products/fossibot-f2400-green?variant=39703292248136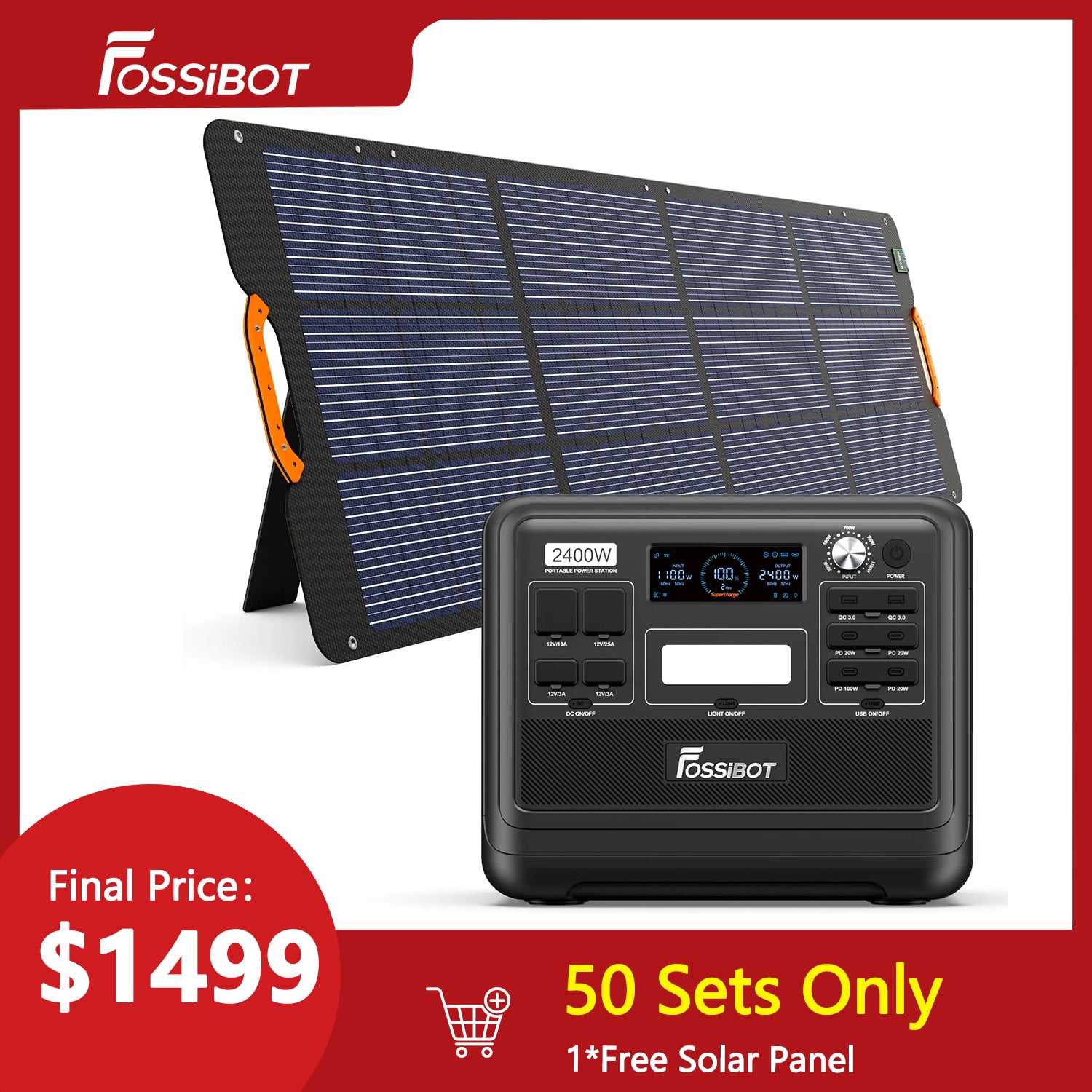 F2400 Solar Generator+SP200 Solar Panels Bundle
MSRP: $2298
Final Price: $1499
Limit: 50 units Limited
Shop FOSSiBOT F2400+SP200 on Official Website:
https://www.fossibot.com/products/fossibot-f2400-solar-generator?variant=39656078868552
Fossibot F2400 can be used as a backup power supply in the event of a sudden power failure or a disaster, or used for camping and living power in a camper, and can also provide power for various power tools regardless of the occasion. It's the perfect outdoor adventure companion. You can save $799 for F2400+SP200 solar generator kit in FOSSiBOT Official Sale, don't miss it.