FOSSiBOT SP200 Solar Panel | 200W
Great Portability – Light weight and foldable, easy to carry with portable protective case.
Easy Setup with Kickstand – Sturdy stand for an easy solar charging setup outdoors.
23.4% Conversion Efficiency – High solar conversion efficiency help you capture more sun and charge faster.
Durable & IP67 Waterproof - EFTE coating and IP67 water resistance rating make the panel more durable.
MC4 Connector - Works with most third-party devices.
1-year Hassle Free
Warranty
Solar Power Anywhere
Unfold and connect it, solar charging starts. Wherever you are, FOSSiBOT 200W solar panel is supplying endless power as long as there is sunlight available.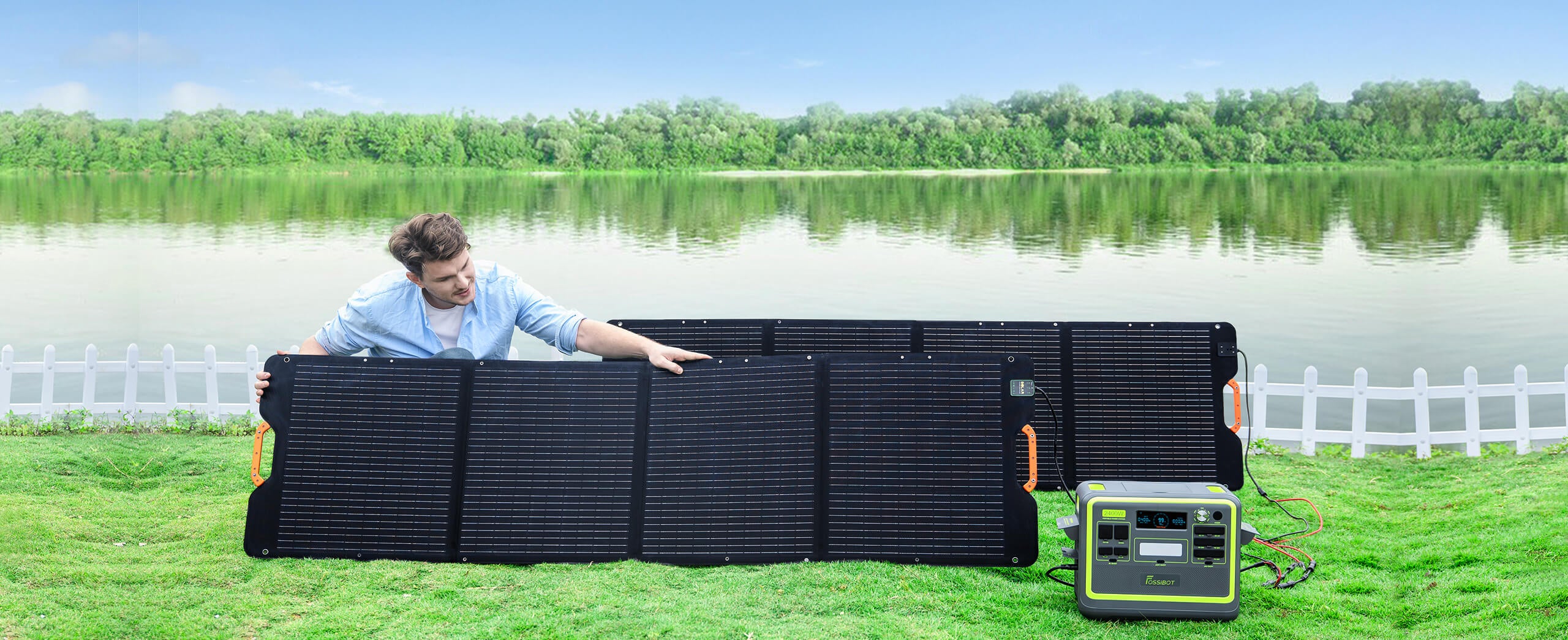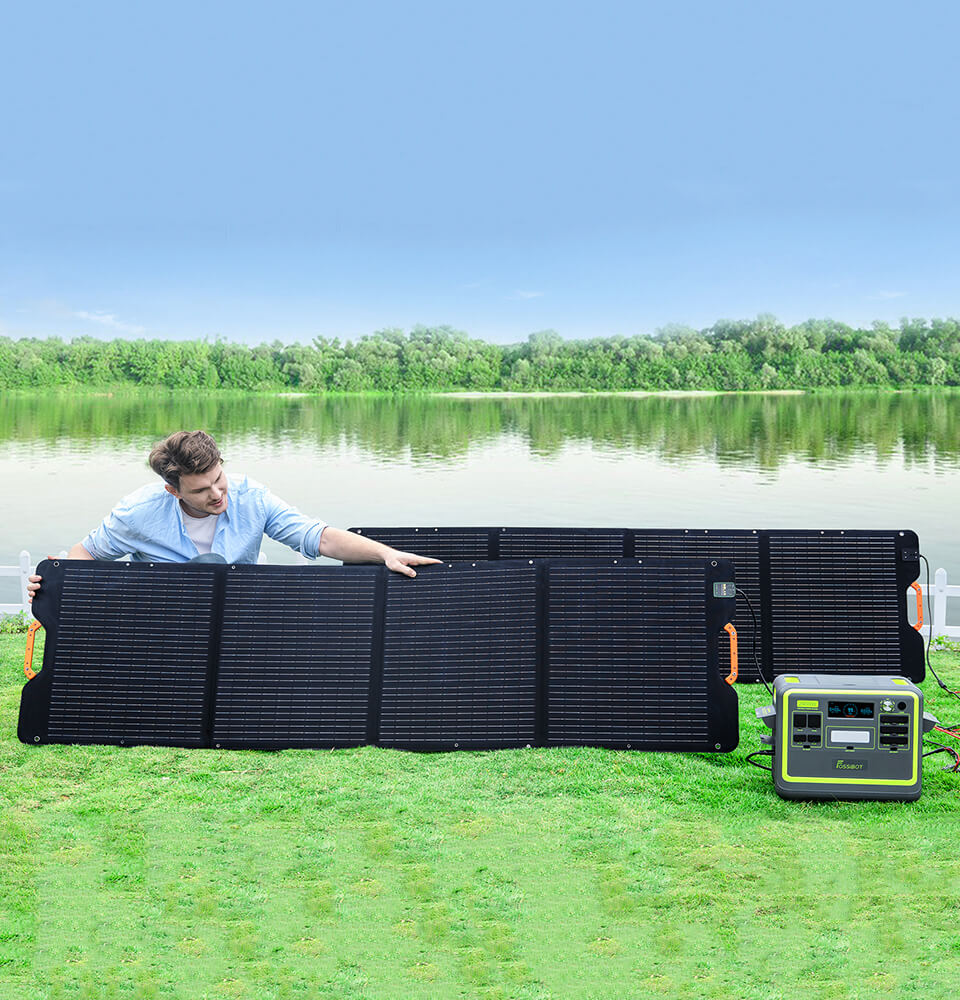 23.4% High Conversion Efficiency Rate
Built with monocrystalline solar cells,the SP200 solar panel convert up to 23.4% of sunlight into solar energy, charging solar generators even on cloudy days.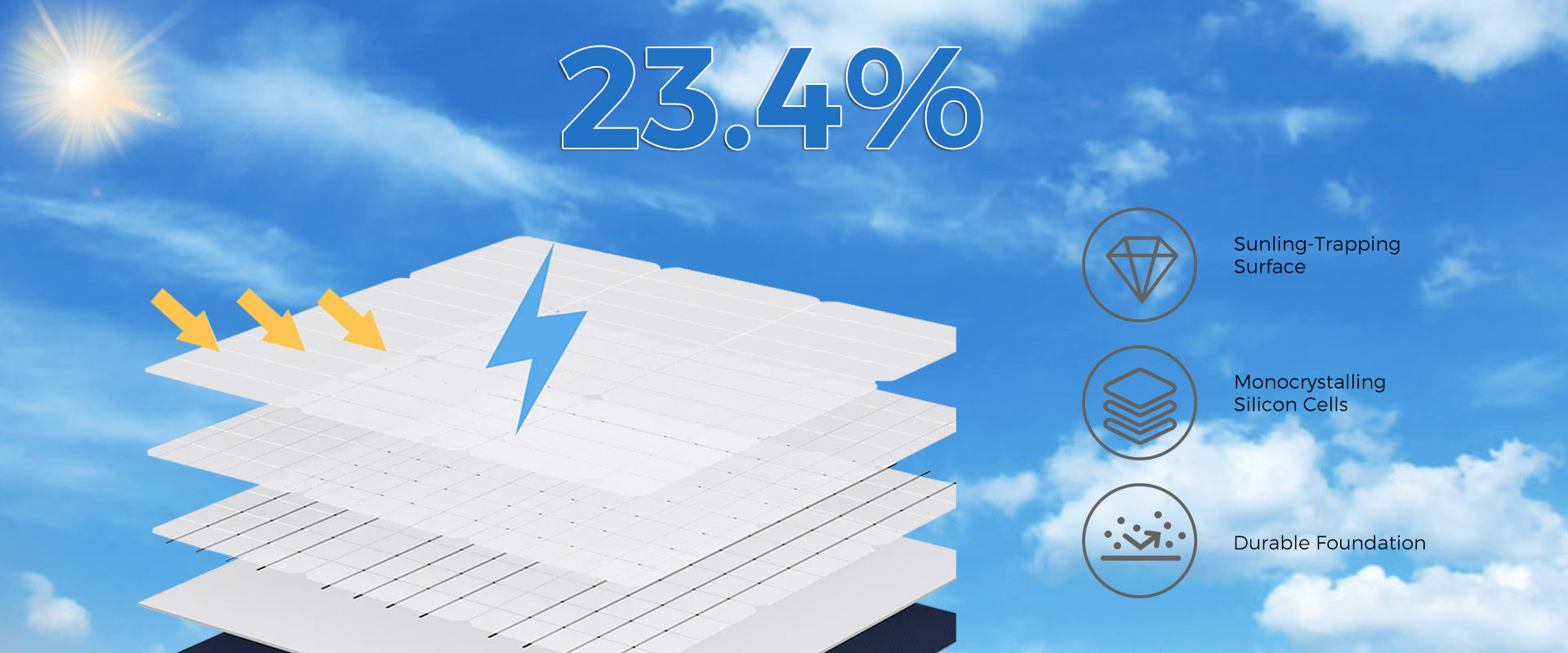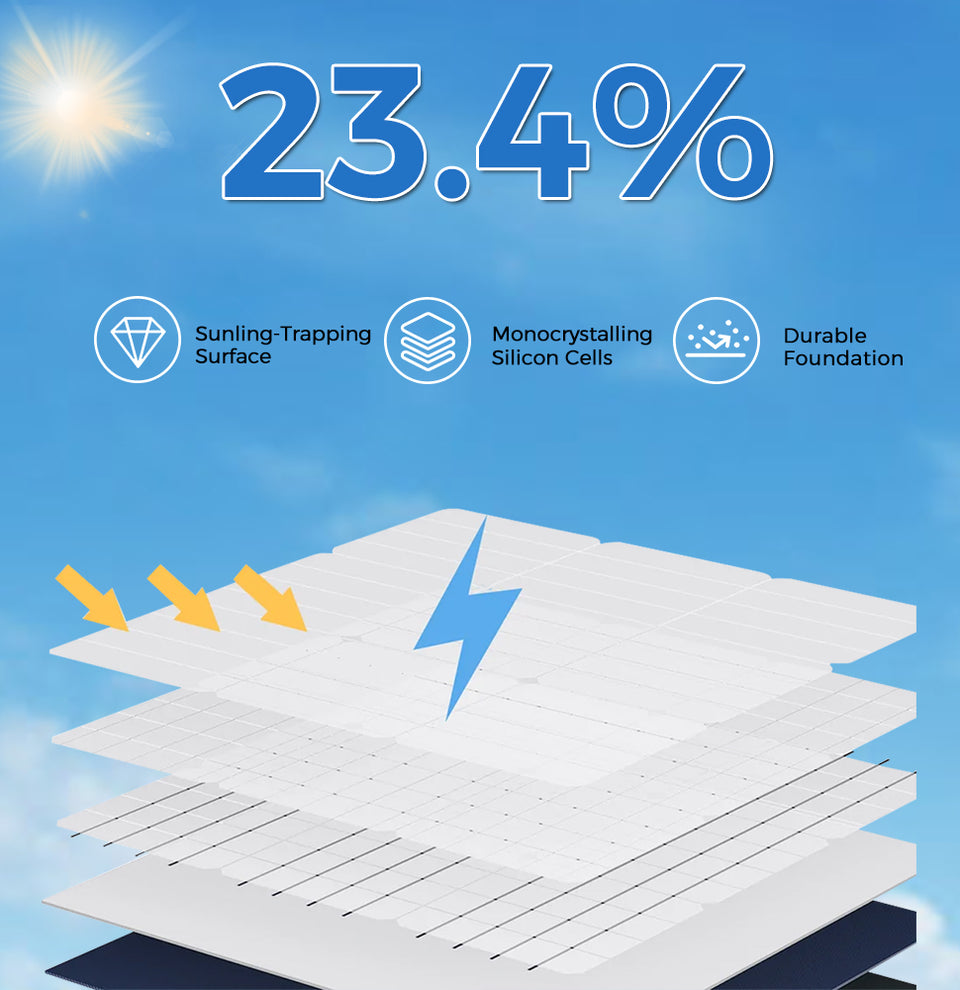 Long Lasting & Durable
The solar panel is scratch and the sunlight generating side is IP67 anti-watersplash, perfect for camping, fishing, hiking and much more.(Prevent exposure to rain or no soak in water)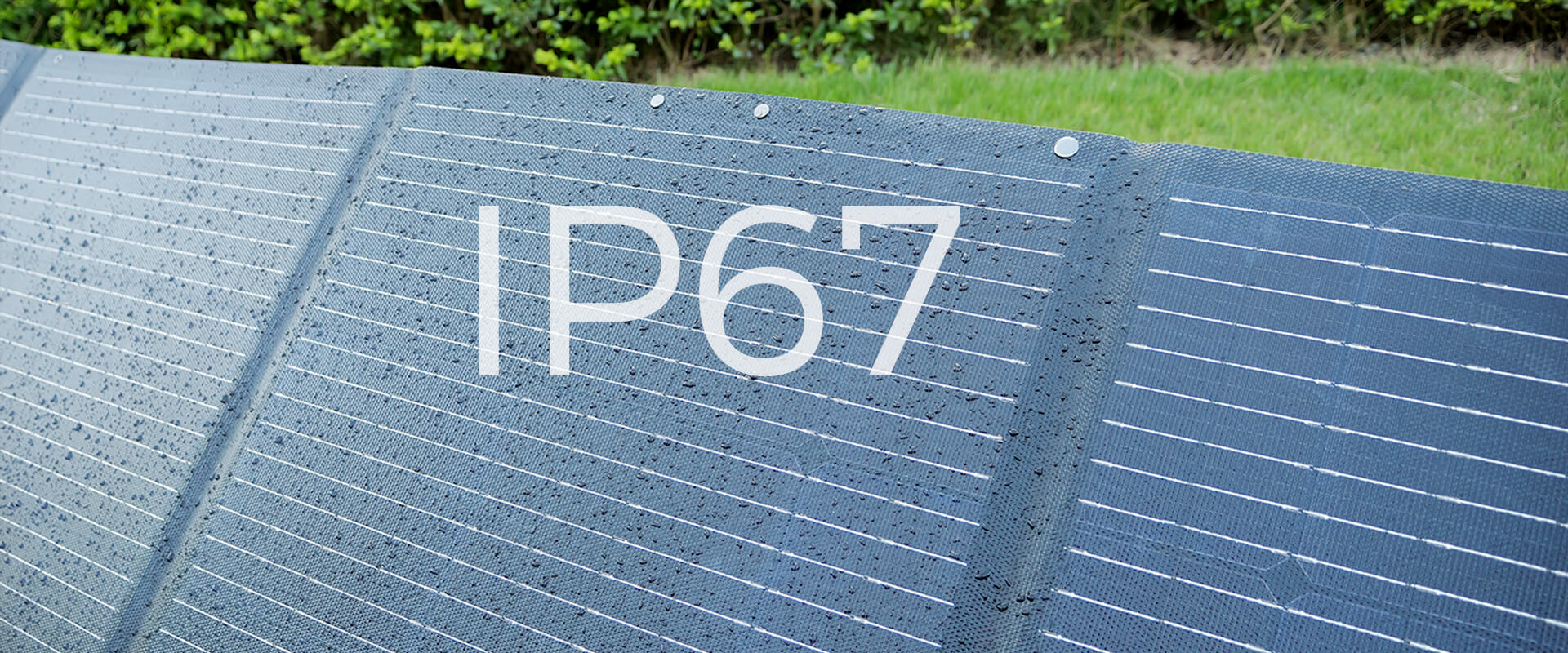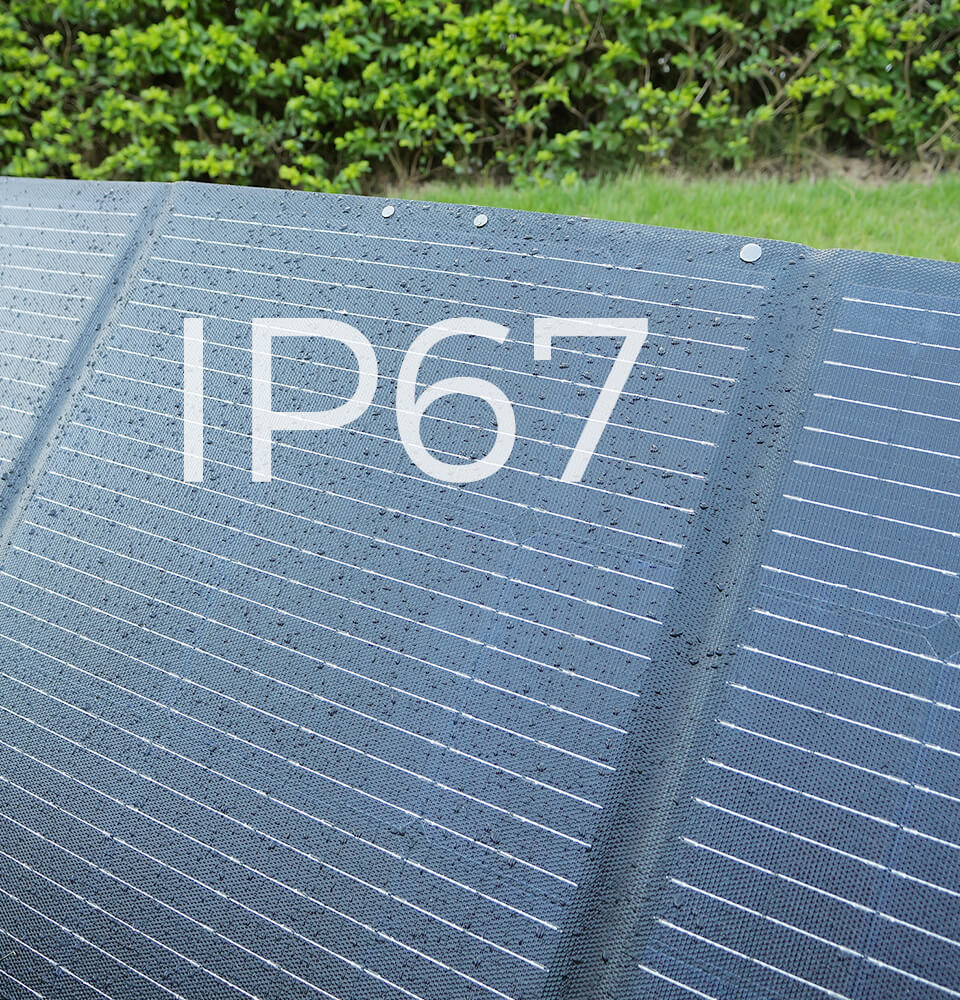 Easy Setup With Kickstand
Unfold the solar panel, snap the kickstands, adjust the angle, and you're ready to harness solar energy for your generators.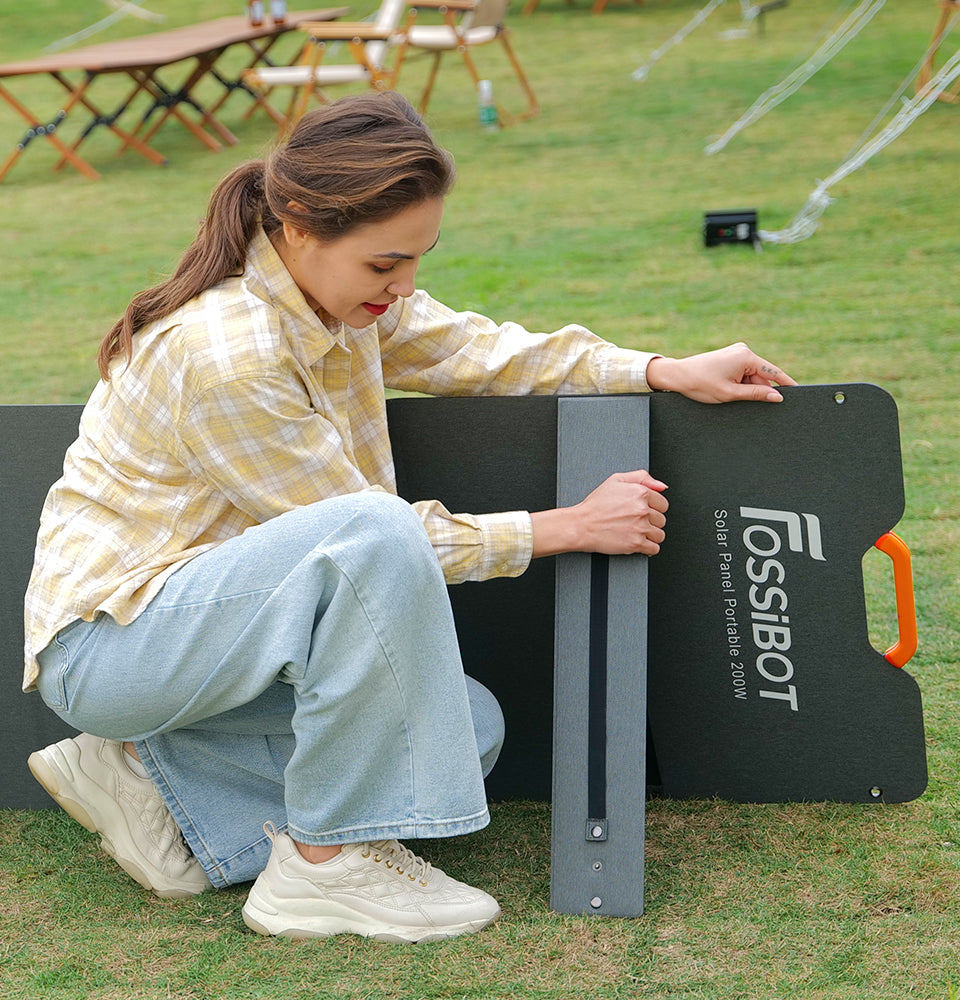 Connect Either in Series or Parallel
For connecting SP200 to F2400 portable power station, either in series or in parallel for 2 x 200W.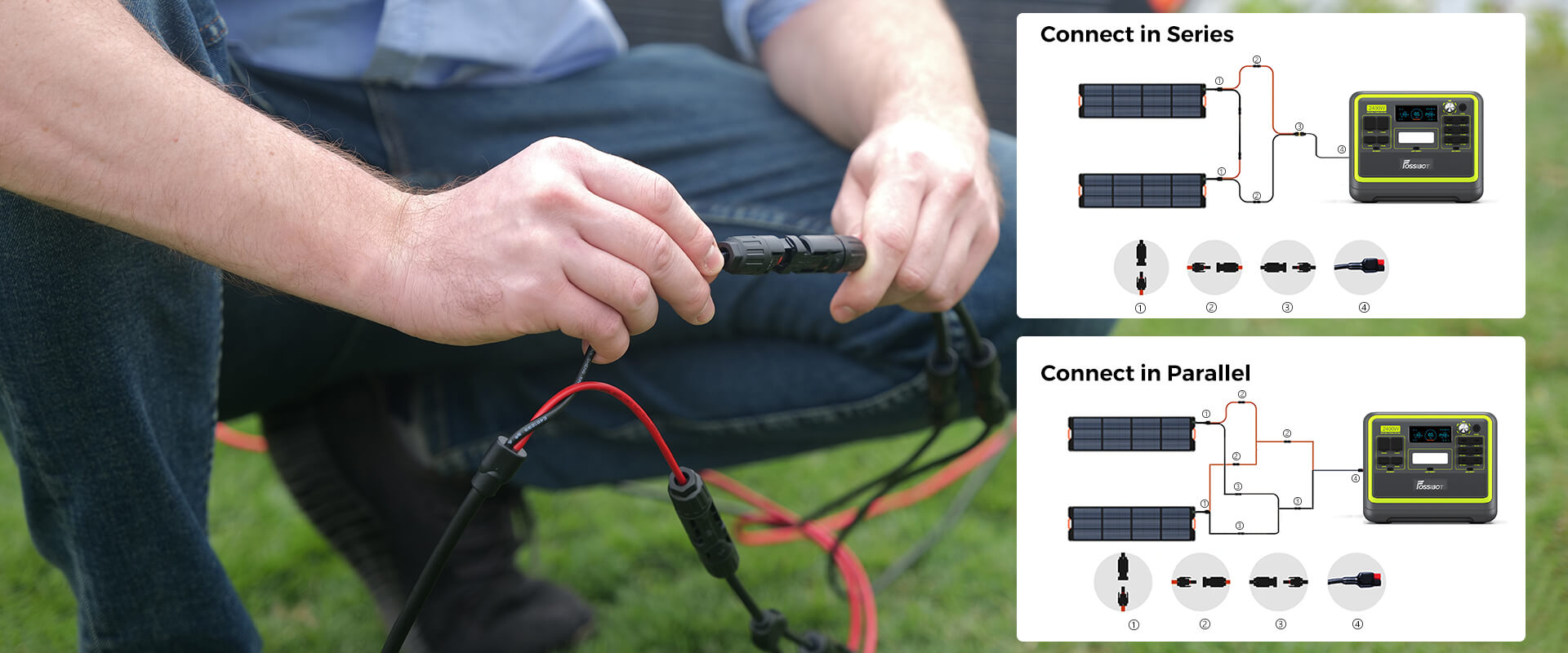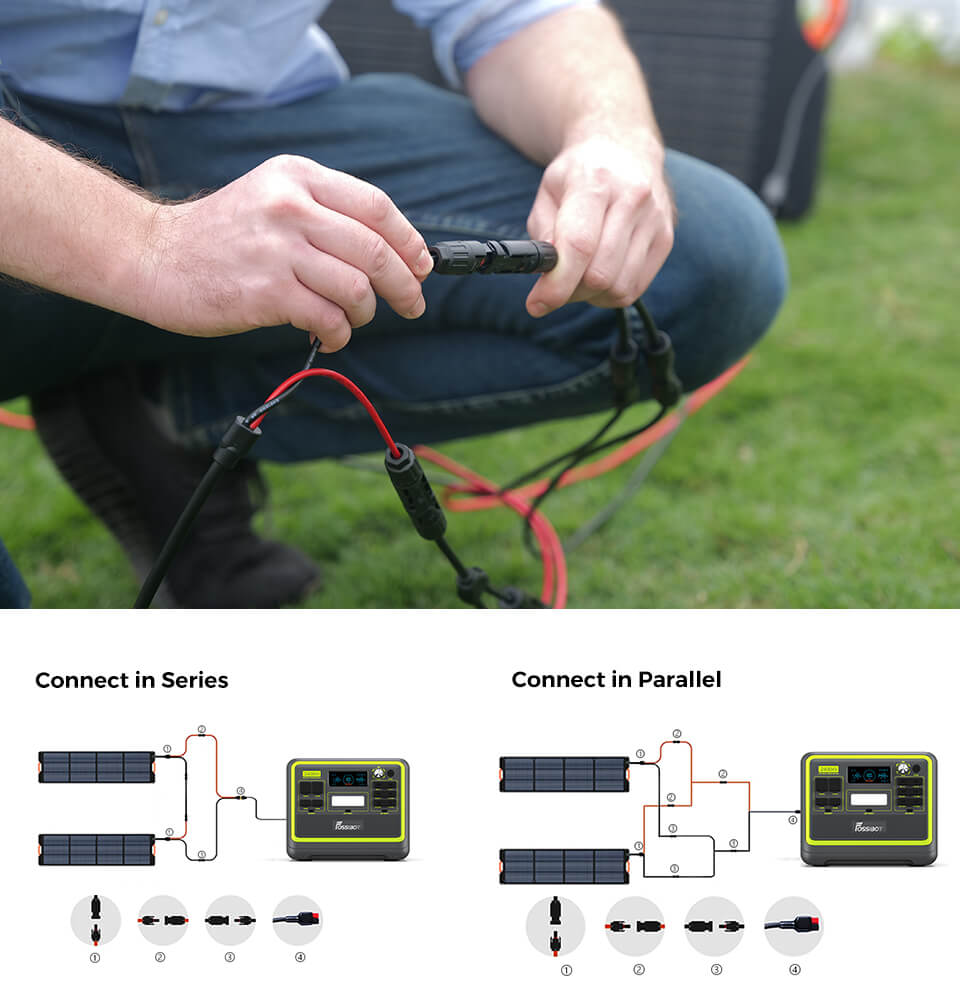 3-in-1 MC4 Solar Charging Cable
One cable is compatible with almost all portable power stations.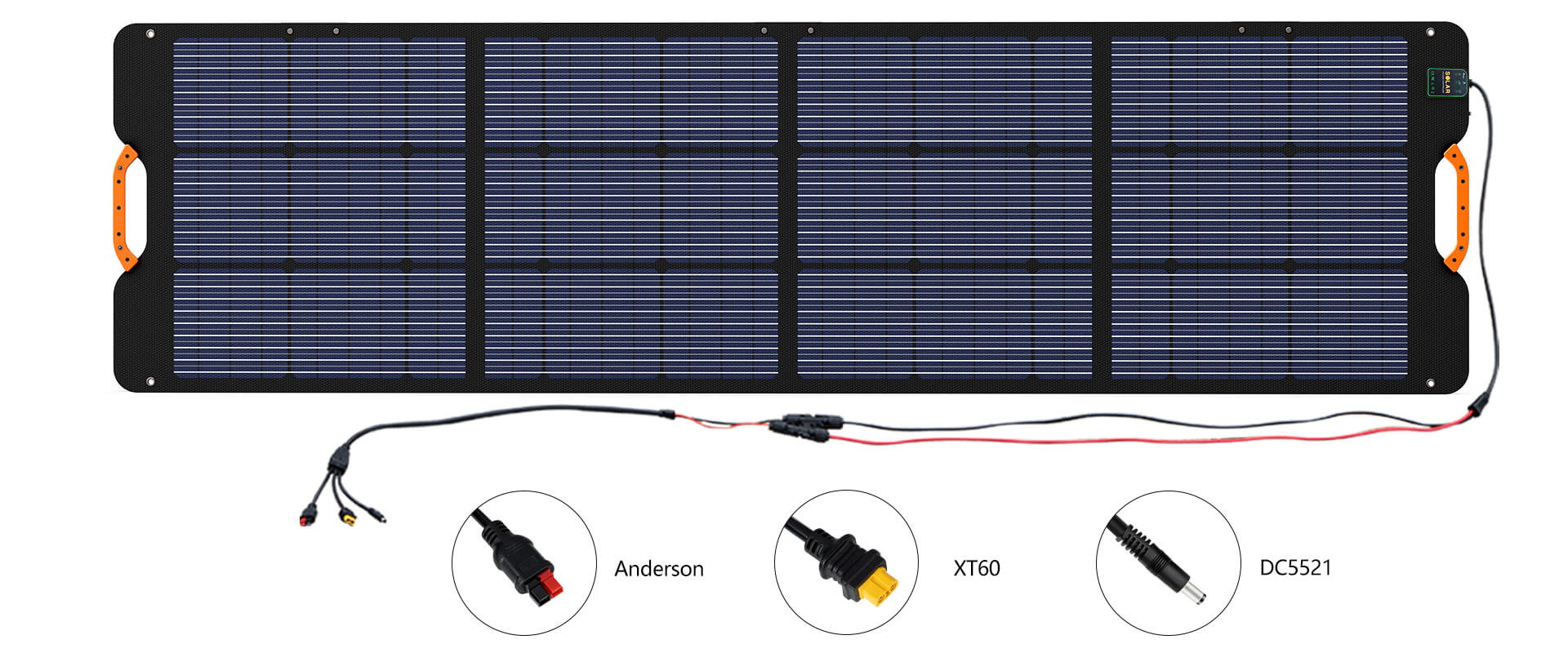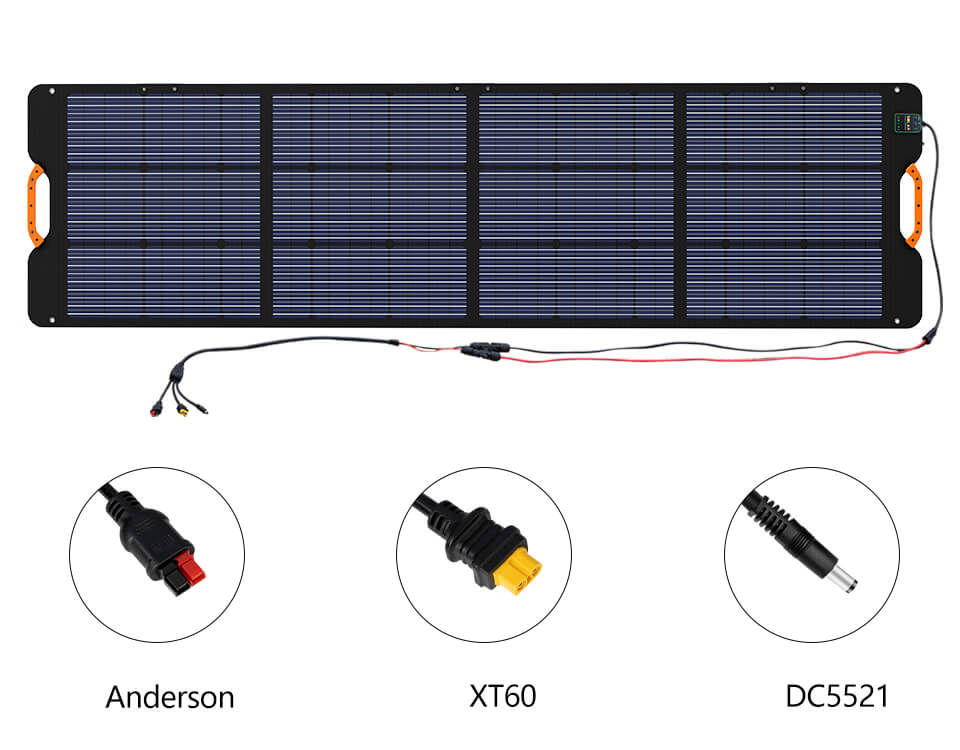 Foldable & Portable
With foldable and portable design, FOSSiBOT SP200 allows you to carry around and easy to be set up for everyone anywhere.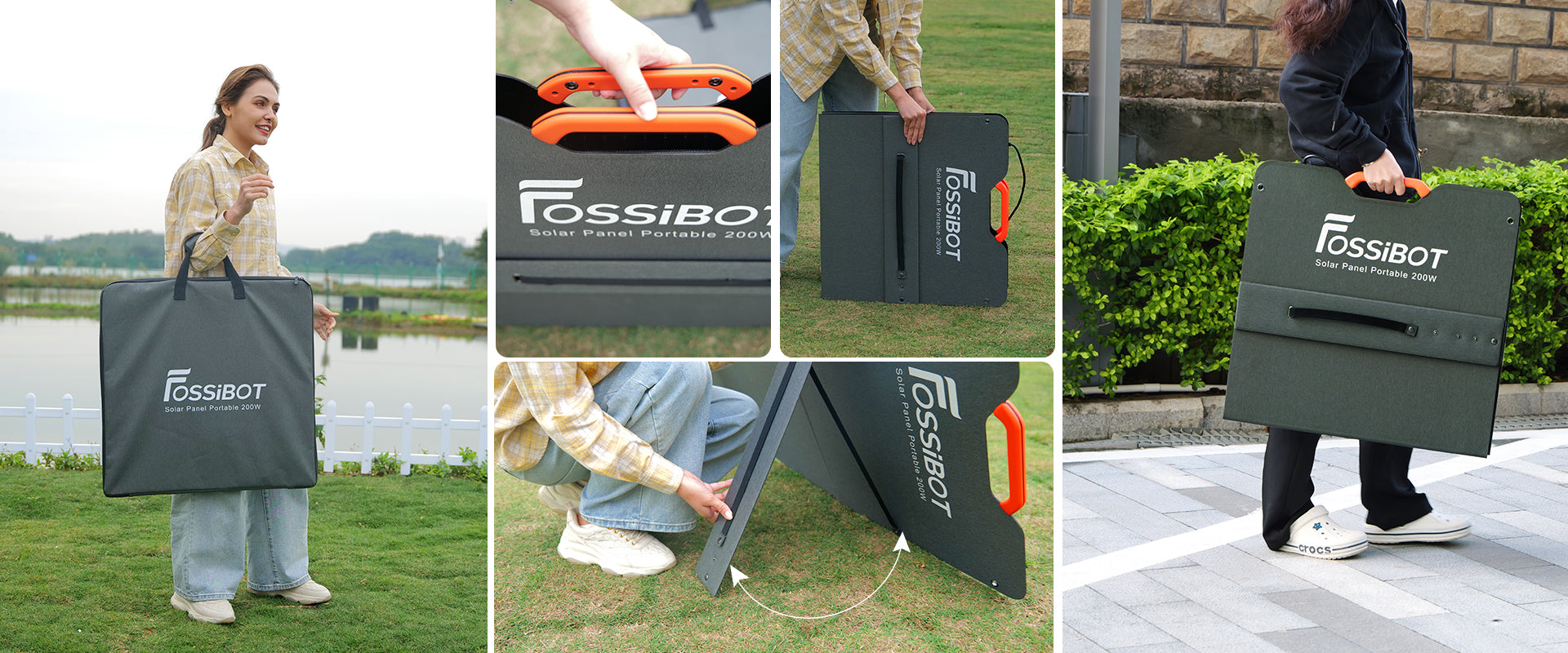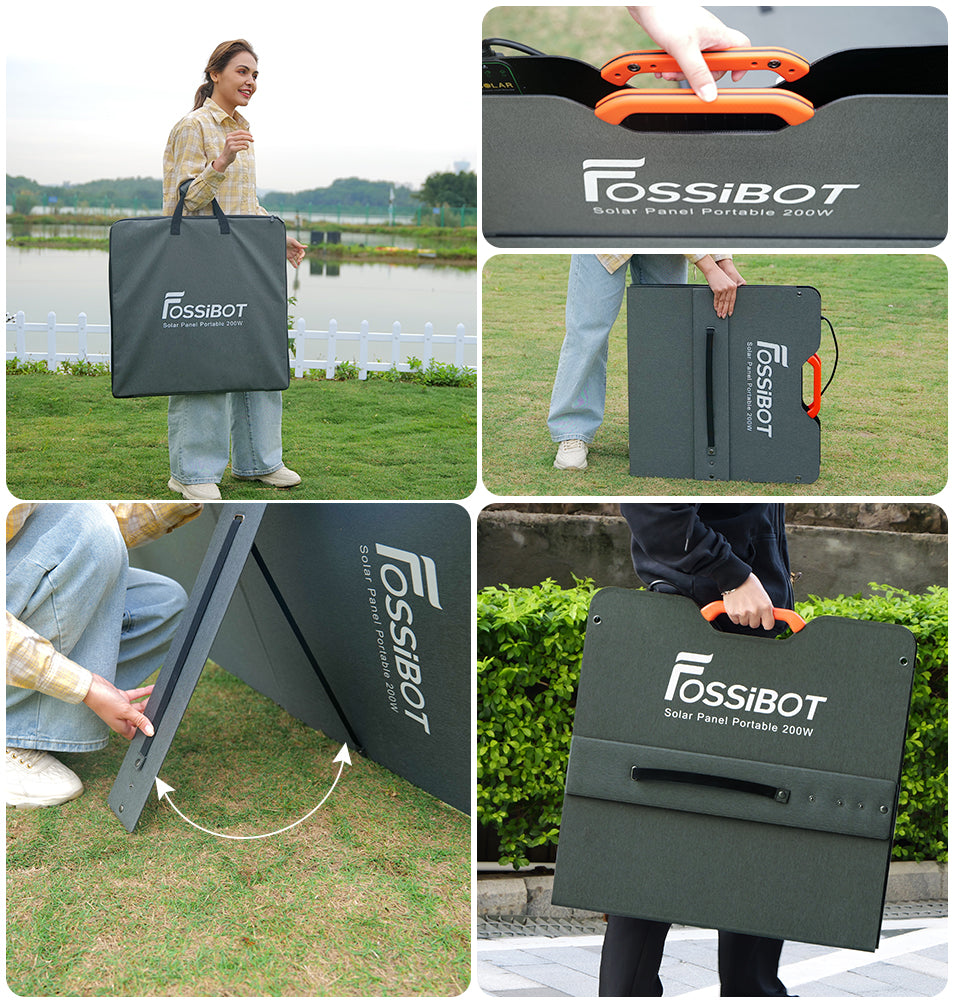 Solar Power Everywhere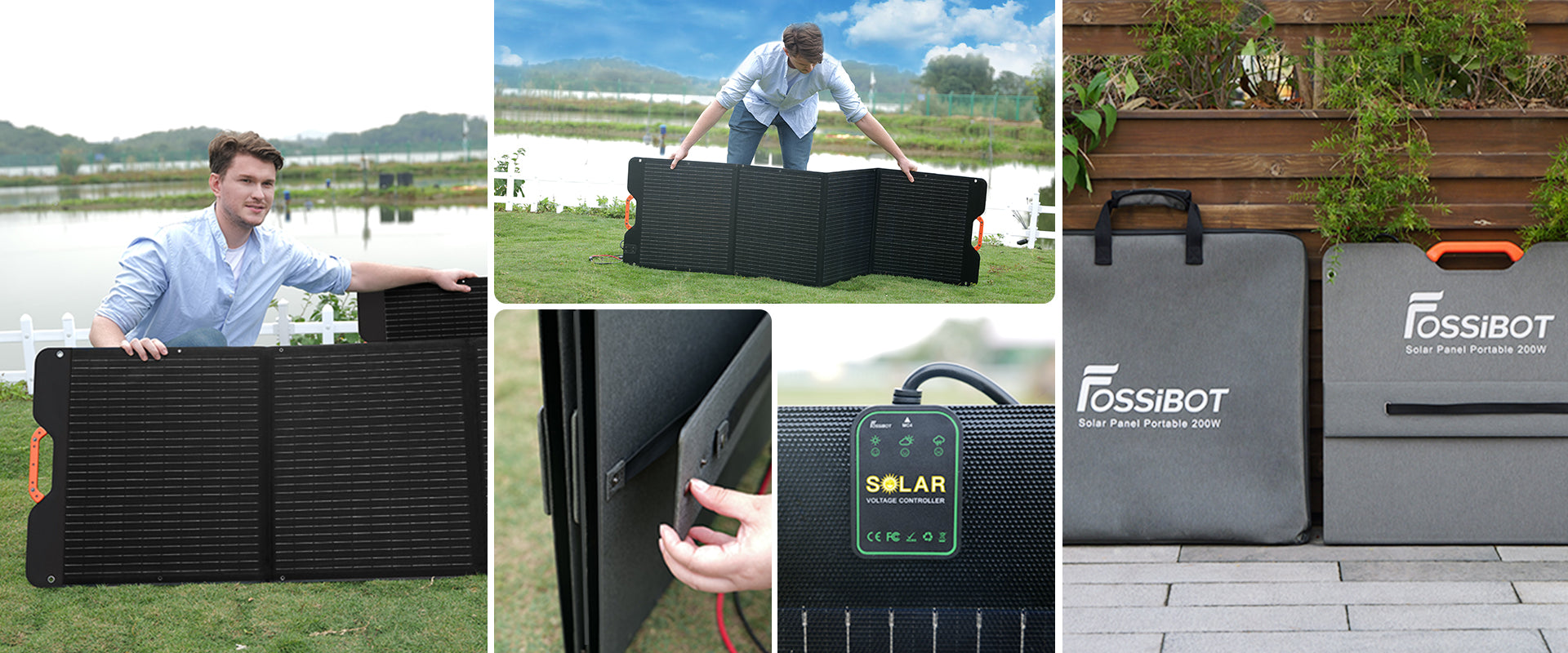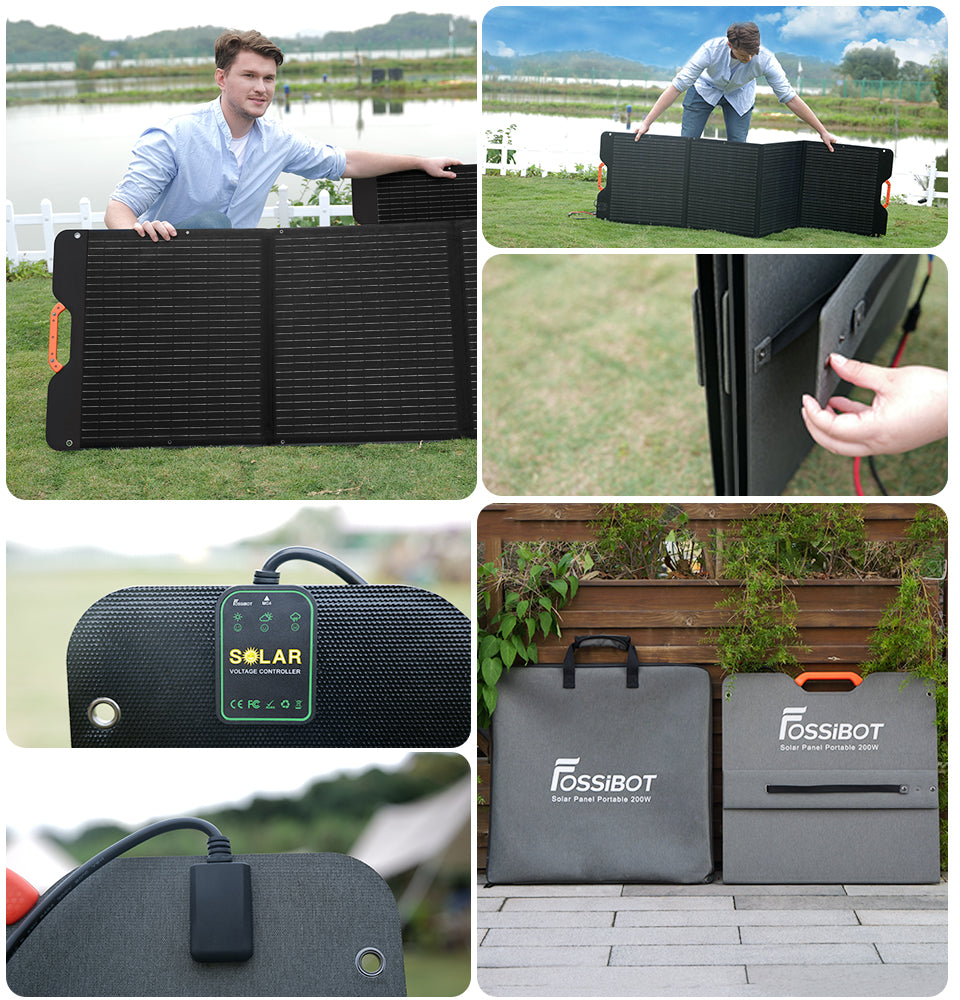 Specifications
POWER
---
ETFE (Ethylene tetrafluoroethylene)
---
Voltage at Max Power(Vmp):
---
Current at Max Power(Imp):
---
Open Circuit Voltage(VOC):
---
Short Circuit Current(Isc):
---
GENERAL
---
23.62 × 87.20inch (600 × 2215mm)
---
23.62 × 23.35inch (600 × 593mm)
---
Best Working Temperature:
---
How-to
A useful guide to making the most of it all.