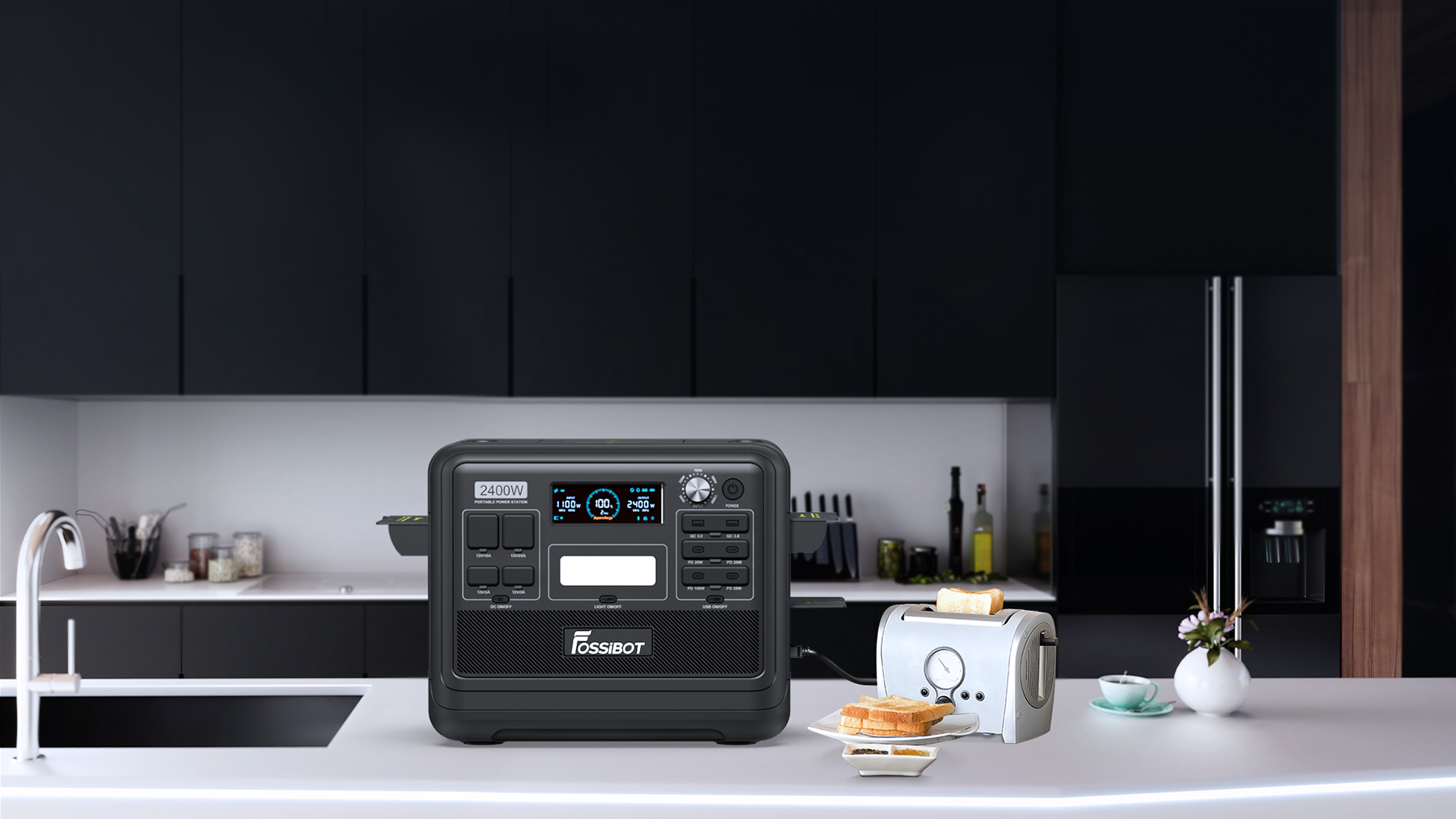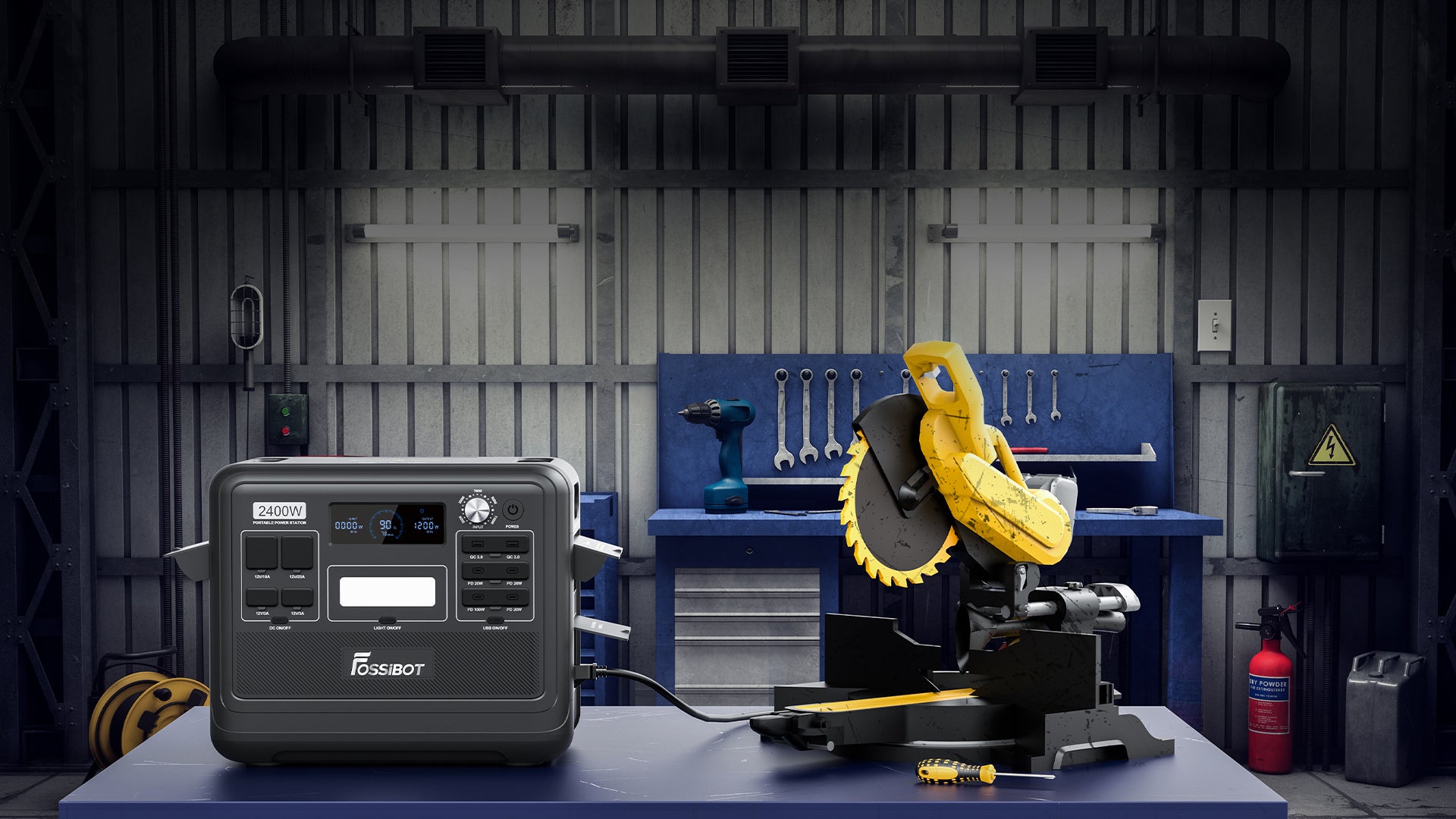 2048WH LARGE CAPACITY
Laptop(13889mAh)
39
Times
Mini Cooler(60W)
29
Hours
Electric Grill(1100W)
1.58
Hours
Coffee Maker(1000w)
1.7
Hours
Microwave(700W)
2.5
Hours
Hair Drier(1600w)
1
Hours
Electric Drill(1080W)
1.58
Hours
Electric Saw(1200W)
1.45
Hours
Lawn Mower
(1400W)
1.2
Hours
Electric Hammer
(1500W)
1.1
Hours
1.5 Hour Fully Recharge

1100W AC Charge: 2H

AC+Solar Charge: 1.5H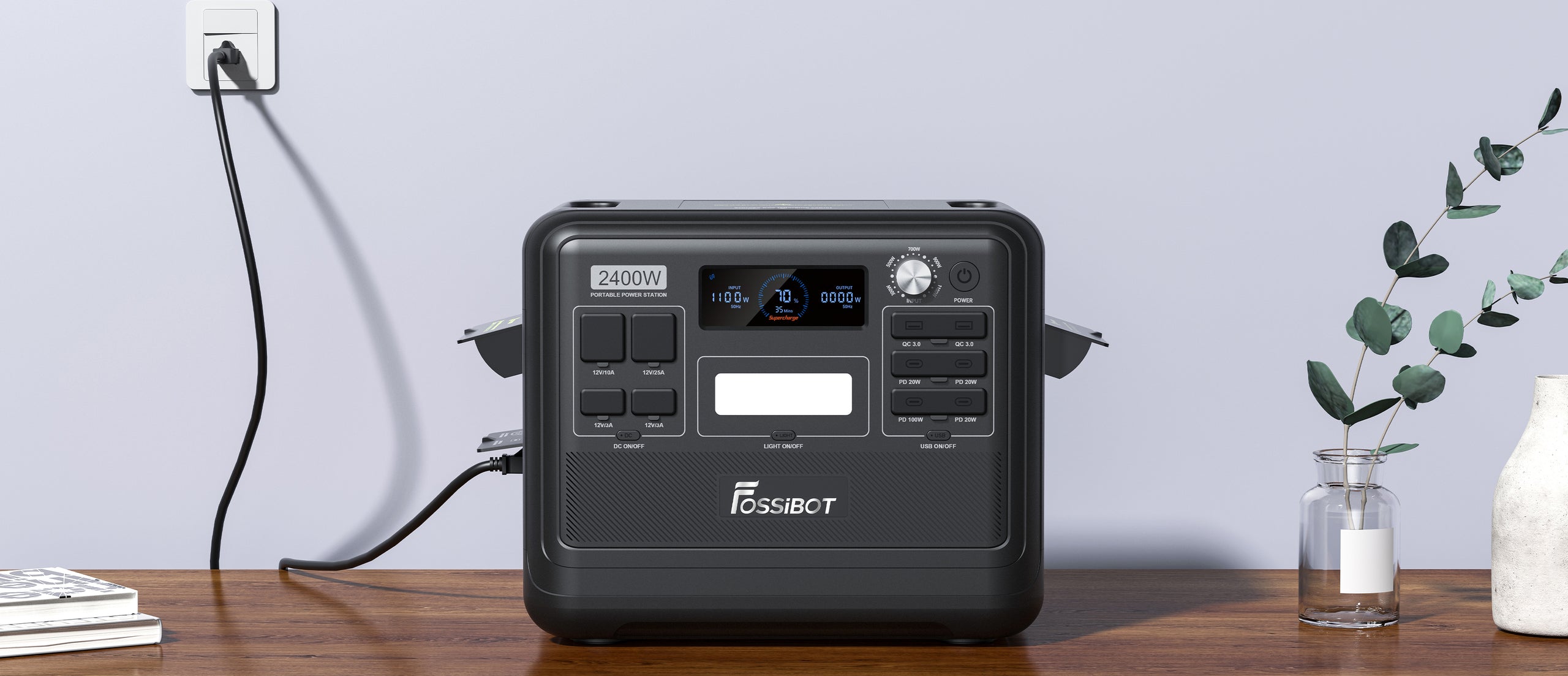 3,500


Battery Cycles

Powered by premium LPF(LifePO4) battery which offers 3500+ battery cycles and last for almost 10 years (1 cycle/day), along with the automotive-grade BMS to provide you noiseless, portable and efficient emergency backup power plan, safer and longer lifecycle.

Fossibot

Others
*Data Base on internal lab testing
UPS CONSISTENT POWER
F2400 ensures continuous power with Uninterruptible Power Supply (UPS)
Switchover time in under 8ms
DAILY LIFE
WATER-RESISTANCE
For the first time, Fossibot specially designed rubber plug covers for the DC and USB output ports, offering dust-proof and daily life water-resistance for the machine.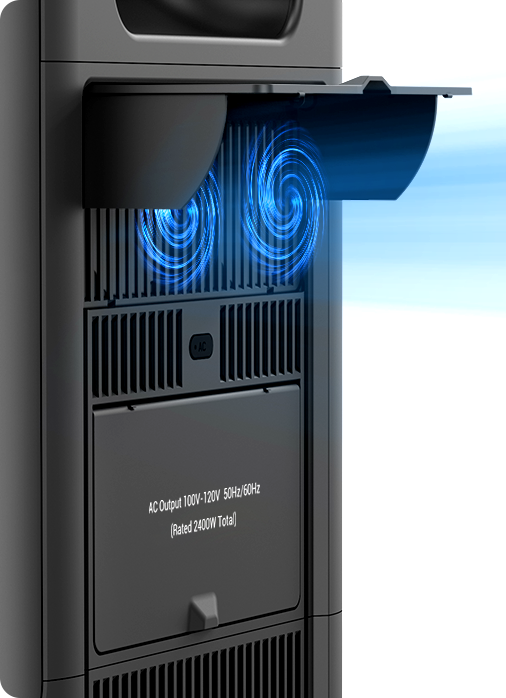 Intelligent Heat Dissipation, Quiet and Noiseless Storage Space, Easy Access for Accessories Arc Mechanical Design, Balanced Handles.
Superior Quality
Exquisite design